Op zoek naar een nieuwe woning
Alfir Wolf's Estate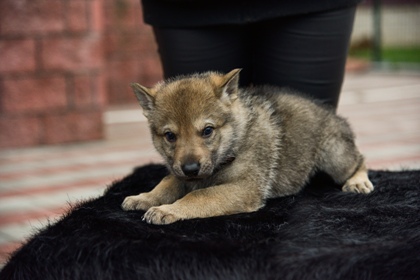 geboortedag:

2019-10-16

Продаётся щенок чехословацкого влчака,мальчик
contact: Светлана Ольшевская, Центральная 41, Солигорск, Republiek Belarus / Wit-Rusland
+375 296336186 svetlana_olshevskaya@tut.by
toegevoegd door: IARA18112017 / 2019-11-22
Avira Wolf's Estate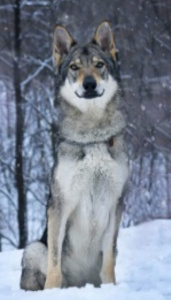 geboortedag:

2019-10-16

Продаётся щенок чехословацкого влчака,девочка
contact: Светлана Ольшевская, Центральная 41, Солигорск, Republiek Belarus / Wit-Rusland
+375 296336186 svetlana_olshevskaya@tut.by
toegevoegd door: IARA18112017 / 2019-11-22
Paris s Divokou krví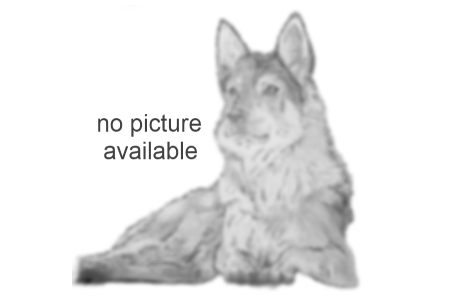 geboortedag:

2019-11-15

Free boy Perun with Wild Blood born 15.11.2019 and taking since 3.1.2020. Precondition of absolutely excellent contact nature. Good maneuverability and trainability. We like to see a dog in sport or as a life partner. Blood would certainly not be lost in the breeding. Warranty from us is one of the best breeding services in the Czech Republic, constant contact and interest in our offspring.
contact: Tereza Dohnalová, tdohnalova@email.cz, Libušín, Tsjechië
+420 773126850 tdohnalova@email.cz
toegevoegd door: Alissea / 2019-11-20
Arbos Wolf's Estate
geboortedag:

2019-10-16

Продаётся щенок чехословацкого влчака,мальчик.
contact: Светлана Ольшевская, Центральная 41, Солигорск, Republiek Belarus / Wit-Rusland
+375 296336186 svetlana_olshevskaya@tut.by
toegevoegd door: IARA18112017 / 2019-11-16
Ashar Wolf's Estate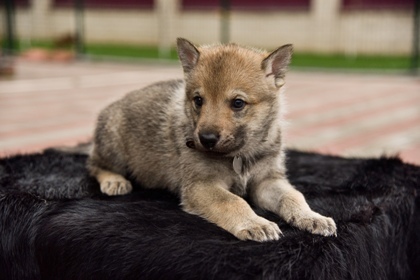 geboortedag:

2019-10-16

Продаётся щенок чехословацкого влчака,мальчик.
contact: Светлана Ольшевская, Центральная 41, Солигорск, Republiek Belarus / Wit-Rusland
+375 296336186 svetlana_olshevskaya@tut.by
toegevoegd door: IARA18112017 / 2019-11-16
Abbara Wolf's Estate
geboortedag:

2019-10-16

Продаётся щенок чехословацкого влчака,девочка
contact: Светлана Ольшевская, Центральная 41, Солигорск, Republiek Belarus / Wit-Rusland
+375 296336186 svetlana_olshevskaya@tut.by
toegevoegd door: IARA18112017 / 2019-11-16
Alisha Wolf's Estate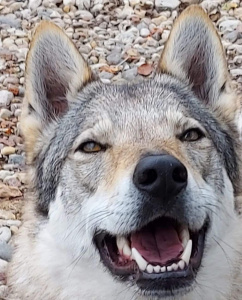 geboortedag:

2019-10-16

Продаётся щенок чехословацкого влчака,девочка
contact: Светлана Ольшевская, Центральная 41, Солигорск, Republiek Belarus / Wit-Rusland
+375 296336186 svetlana_olshevskaya@tut.by
toegevoegd door: IARA18112017 / 2019-11-16